Progressing forward to its commitment for the highest service one can render to humanity, the whole family of Jamwal Group of Educational Institutions (YCET & IMS) in collaboration with J&K Thalassemia Welfare Society organized One Day Blood Donation Camp for Thalassemics today the 3 rd  of April, 2019. This yearly venture sees voluntary blood donation by the masses for those in need of this vitality. YCET / IMS being a regular participant in this drive set forward another example of humanitarian approach this year with overwhelming students including faculty members took part in the drive.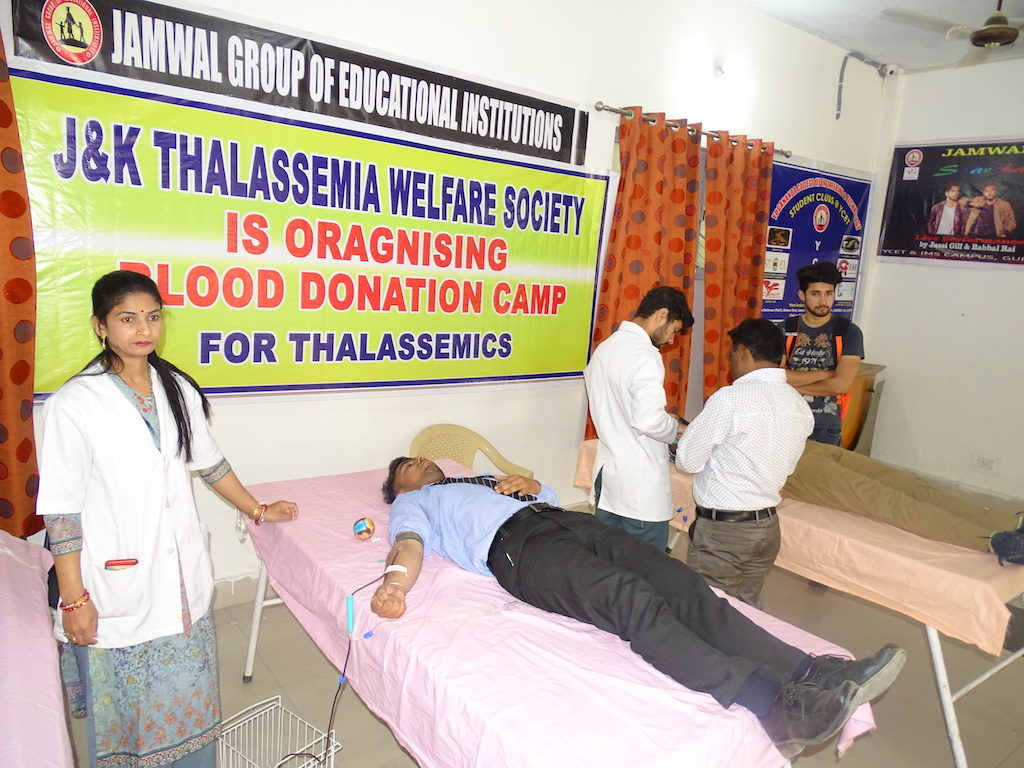 The team of J&K Thalassemia Welfare Society led by Er. Sudhir Sethi was enthusiastically received by the Dr. Arvind Dewangan, Director, Dr. V.K. Koul, Dean Academics, Mr. Sandeep Pandita, Head, Strategic Planning & Operations, Er. Nidhi Jamwal Administrative Secretary, Head of the Departments viz. Er. Loveneesh Talwar, Er. Rajnish Magotra, Er. Neeraj Pandita, Er. Dinesh Gupta and Mr.Rakesh Verma.
Flagging off the noble cause, the faculty members of YCET and IMS were amongst the first donors. Thereafter the students from all the Departments and semesters followed suit and vigorously participated in the event by donating blood. The entire Society delegation was immensely surprised at the enthusiasm of all those participating and very appreciative of the awareness for the greater cause imparted in the young minds of budding engineers/ managers by the endearing faculty of the Institutions.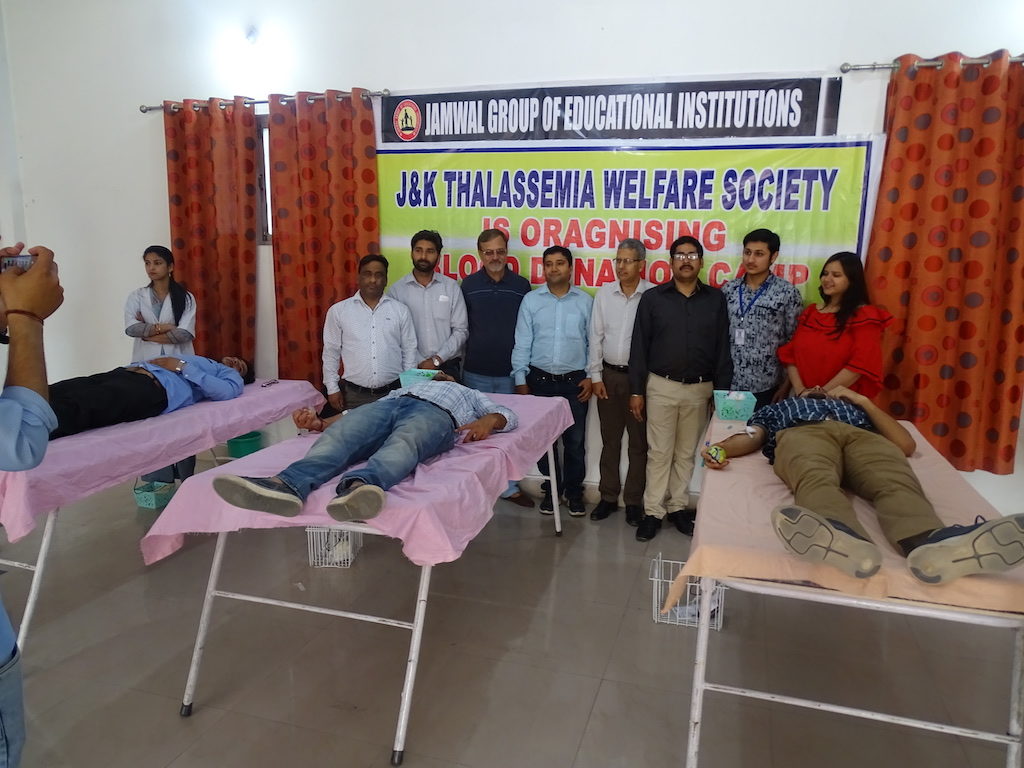 They were also thankful to the management of JGEI for providing such a brilliant and vast platform that allows them to engage in the services of the common masses and praised the morality of the foundations on which they have envisioned this overall development approach for the future of this society. The same was reciprocated by the entire participants of the blood donation drive.