Jamwal Group of educational institutions (JGEI) organised a mega campus placement drive for its final semester Engineering, Diploma and management students across its various institutes namely Yogananda College of Engineering and Technology (YCET), Institute of Management Sciences (IMS), IECS Polytechnic, Tawi Engineering College and Tawi Polytechnic in Jammu and Pathankot.
It is indeed pride and privilege to share view facts about placements as placements has always been a vital ingredients for endorsing institutes students potentiality and its always an endeavor for entire academic fraternity to raise the placements bar year-on-year by imparting essential technical and non-technical techniques to students due to which they become competent to face the industry challenges.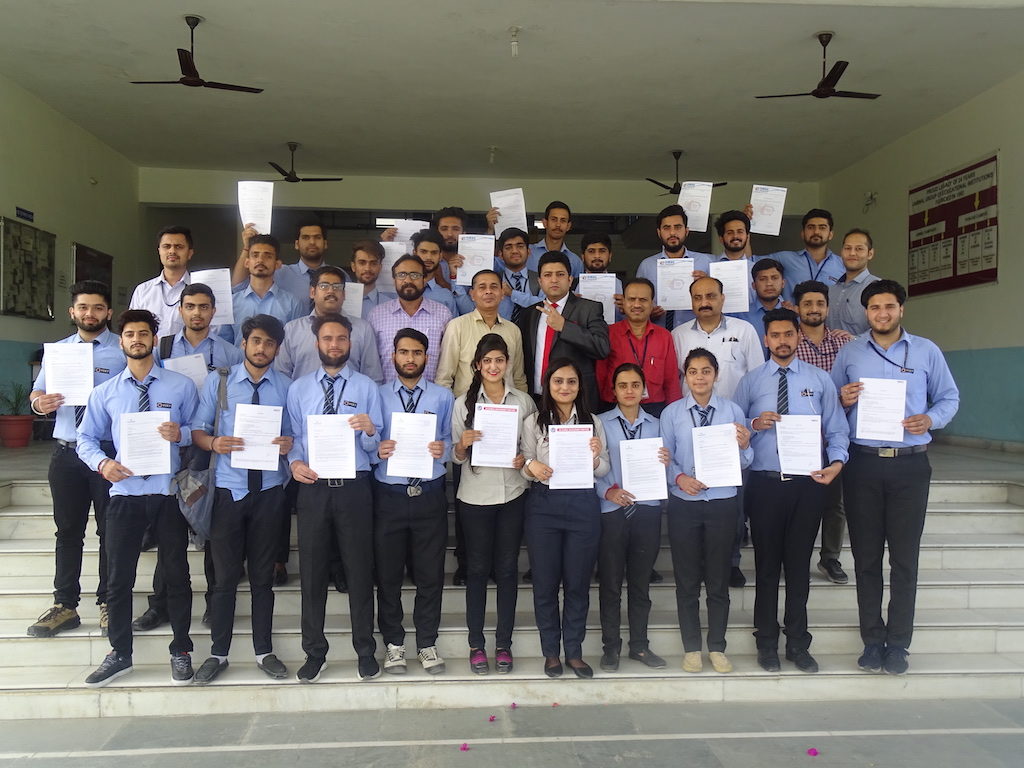 The placement drive started on 24th April'2019 in which the various companies Ajax Flori Pvt Ltd, AK Global Management Services, Dewcomm Communication Enterprises Pvt Ltd and DMRK Infocad Pvt Ltd participated and selected 33 students after rigorous group discussions, personal and technical interviews as well as written tests. The drive was successfully concluded on 25th April'2019 evening.
The two selected students of Department of Management, IMS along with other selected students were handed over the offer letters in the presence of Mr Sandeep Pandita (Head, Strategic Planning and operations, JGEI), Dr Arvind Dewangan (Director, YCET), Dr Ajay Sharma (Director, IMS), Er Amit Sharma (Vice Principal, IECS Polytechnic), HOD's of various departments and the faculty members. The students who were handed over the offer letters were:
1. Himanay Khajuria
2. Navneet Kour
Jamwal Group of Educational Institutions extends its heartiest congratulations to the selected students